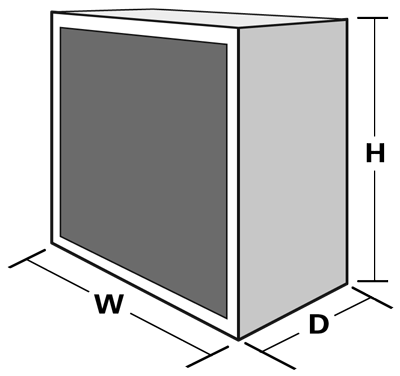 If you just want to get a quick estimate, enter the
highest
Height, the
widest
Width, and the
deepest
Depth of your gear to get an Instant Estimate. If you decide to order, you will need to fill out a
Measurement Chart
. Your actual price may be adjusted based on the actual measurements and configuration of your model. Other
options
are available — this is just a Quick Estimate!
What People Are Saying
"
I received my order in perfect condition, the cover fits and looks great ! It was a pleasure doing business with your company.
"
"
before I forget: just a short feedback. The covers (Leslie 3300, Hammond XK-System, K4) fit perfectly. Very well done !
"
"
Received the second cover this morning. You produce a beautiful product. I would like to thank you for your quick and courteous response in this matter. Many companies that I deal with would not be so kind or quick to respond to a situation such as this. You are truly a first rate company.
"
"
I received a clamshell cover for my Fender Deluxe Reverb as a birthday gift from my wife. I just wanted to tell you how pleased I am with it. The fit was perfect and the build quality was beyond excellent. Thanks so much for making such a fine product! I WILL be ordering more covers from you in the very near future.
"
"
Thanks so much! The slip cover is perfect and of great quality. Nice job.
"