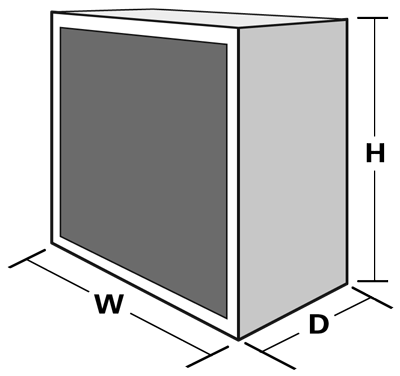 If you just want to get a quick estimate, enter the
highest
Height, the
widest
Width, and the
deepest
Depth of your gear to get an Instant Estimate. If you decide to order, you will need to fill out a
Measurement Chart
. Your actual price may be adjusted based on the actual measurements and configuration of your model. Other
options
are available — this is just a Quick Estimate!
What People Are Saying
"
Your attention to quality us amazing! It's why getting a Studio Slips box in the mail is like Christmas morning! It's the anticipation of knowing that something great is inside!
"
"
Susan, It Does fit! I am surprised and pleased. Thank You,
"
"
This is our 2nd Studio Slip. You guys are 2 for 2. This cover fits like a well tailored suit. Thanks for your patience and superb craftsmanship!
"
"
I received the amp cover, you do fabulous work, thank you!
"
"
Hi Susan and Cole, The clam shell cases for my two new Fender amps arrived and they're perfect. Thanks so much for your attention to detail and great service.
"