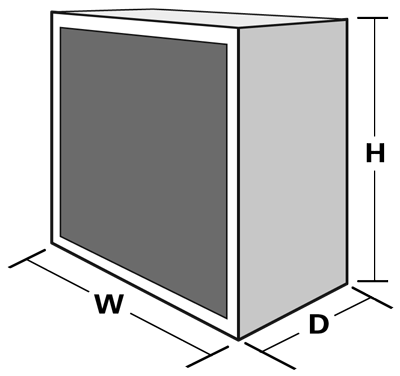 If you just want to get a quick estimate, enter the
highest
Height, the
widest
Width, and the
deepest
Depth of your gear to get an Instant Estimate. If you decide to order, you will need to fill out a
Measurement Chart
. Your actual price may be adjusted based on the actual measurements and configuration of your model. Other
options
are available — this is just a Quick Estimate!
What People Are Saying
"
By the way, I also realized that I never wrote to thank you for the case for my Xits.... the case, as always, fits supremely well.... what a treat it is to get cases from you! They are always perfect.... you are really helping working musicians care for their prized instruments, and I'm really glad I found you....
"
"
Just received my cover for a Roland Cube 80xl. Perfect fit and great quality of material and fine workmanship..Couldn't be happier with your work...I'll spread the word...keep up the good work.
"
"
Received the cover today, looks great, perfect fit. Thanks.
"
"
Thank you a million times over- these Clamshell cases are fantastic. They fit absolutely perfectly and came just in time for a gig I have tonight. I much appreciate your personal service. The quality is top notch and your pricing/lead & ship times were all very reasonable. Thank you again
"
"
Got the slips—and they work perfectly.
"