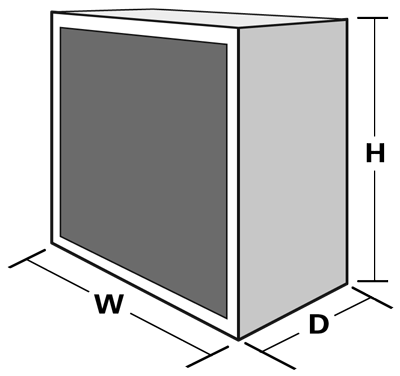 If you just want to get a quick estimate, enter the
highest
Height, the
widest
Width, and the
deepest
Depth of your gear to get an Instant Estimate. If you decide to order, you will need to fill out a
Measurement Chart
. Your actual price may be adjusted based on the actual measurements and configuration of your model. Other
options
are available — this is just a Quick Estimate!
What People Are Saying
"
Thank you for the Studio Slip cover for my Carr rambler amp! It fits perfect, I'm so very happy with it, thank you for the wonderful customer service & attention to detail!.... It was a joy placing the order.
"
"
Thank you, thank you, thank you, thank you, thank you!!!! I just got home from rehearsal and the case arrived. Wow, you really blew away my expectations, the case is absolutely fabulous and fits perfectly. Thanks again for ensuring I received it before the weekend. I'm playing at a street fair, and will likely have to park some distance from where I'm playing, and the case will definitely protect my amp while it's on the cart. I really appreciate it.
"
"
Thank you for an awesome custom-fitted cover for my precious Soldano! It fits great!!
"
"
I received the covers today, and they are great! The padded one especially is just fantastic! Thanks for the great product to help protect my great amps.
"
"
I received my dust cover today and it fits perfect. The product exceeded my expectations and attention to detail was second to none. I will definitely be ordering other products from you in the future and will be spreading the word to my friends.
"