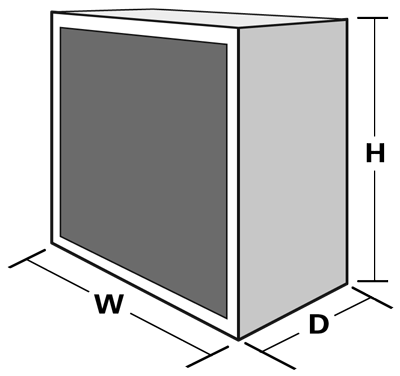 If you just want to get a quick estimate, enter the
highest
Height, the
widest
Width, and the
deepest
Depth of your gear to get an Instant Estimate. If you decide to order, you will need to fill out a
Measurement Chart
. Your actual price may be adjusted based on the actual measurements and configuration of your model. Other
options
are available — this is just a Quick Estimate!
What People Are Saying
"
Ignore my previous e-mail, the cover arrived literally 10 minutes ago. Fits like a glove, looks perfect and is durable enough to last a long, long time. Thank you very much!
"
"
Just received my covers and they fit great. Thanks!!
"
"
Received and it's perfect!
"
"
Sorry for the late input, but I've receievd the clamshell for my Bogner New Yorker a few weeks ago, and it's fantastic. Many thanks! I believe your product are still the best on this market, and you can trust me, because here in EU I've seen in the gigging world many brands/models trying to approach your design and quality, but none of what I've seen overlasted yours!
"
"
One extremely happy customer! Here's a couple pics, they fit perfect! A great addition for Foster Sound Studios. You will have repeat business!!
"