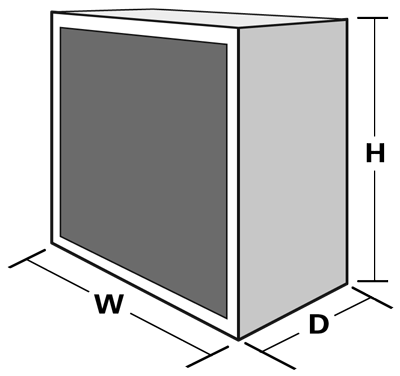 If you just want to get a quick estimate, enter the
highest
Height, the
widest
Width, and the
deepest
Depth of your gear to get an Instant Estimate. If you decide to order, you will need to fill out a
Measurement Chart
. Your actual price may be adjusted based on the actual measurements and configuration of your model. Other
options
are available — this is just a Quick Estimate!
What People Are Saying
"
Susan, Another one of your killer covers arrived today. This one is perfect! Fits like a glove. Best one yet. Thanks, I will be ordering one more here shortly.
"
"
Hi Susan, thanks for the great cover. The double-padded pocket you added was superb- maybe you should make it a standard option on those clamshells, being your top model and all? I was always worried that my pedals were going to get broken in the front pocket of my old studioslips dust cover, so it's a great option. Thanks also for getting it out to me quick. 🙂
"
"
I just wanted to let you know that I received my new Padded Slip Cover for my Carr Mercury. It fits great and I am really enjoying being able to protect my investment.
"
"
The Germino amp covers fit like a glove and look great.
"
"
I received a case on Feb 1st,and I just came back from Hawii. The case is perfect fit for my deluxe reverb. This case is great. Thank you very much for everything. I will tell about studio slips to my friends in Japan. Again thank you very much.
"