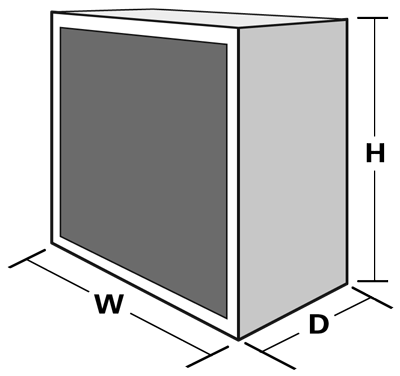 If you just want to get a quick estimate, enter the
highest
Height, the
widest
Width, and the
deepest
Depth of your gear to get an Instant Estimate. If you decide to order, you will need to fill out a
Measurement Chart
. Your actual price may be adjusted based on the actual measurements and configuration of your model. Other
options
are available — this is just a Quick Estimate!
What People Are Saying
"
The covers for the Vox AC15 and Marshall Vintage Modern arrived today. They both fit perfectly, as I knew they would from my previous orders. Good work. And the pocket on the Vox AC15 cover is larger than I expected. I can fit a lot more than the footswitch in there. That could come in handy.
"
"
I have just received the cover for my peavey data bass amp, fits perfect. Thank you very much.
"
"
The clam shell is awesome! Fits perfect and great quality!
"
"
the cover for my collins tweed tone arrived today - a treat, perfect fit, a little work of art... it is nice to have a friend you can count on in this industry
"
"
I received the amp cover today and was very pleasantly surprised! The material was much tougher than I thought it would be from the pictures and the foam was nice and thick, as well. It fit absolutely perfectly and everything lined up where it should. If only you made clothes! Thanks for the great job and my amp thanks you, too...
"