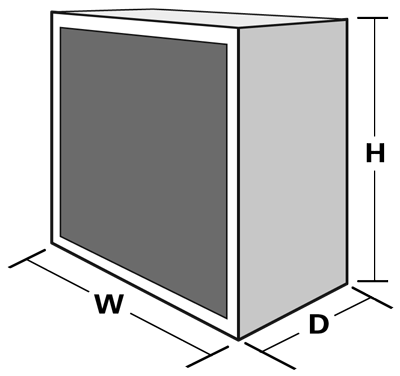 If you just want to get a quick estimate, enter the
highest
Height, the
widest
Width, and the
deepest
Depth of your gear to get an Instant Estimate. If you decide to order, you will need to fill out a
Measurement Chart
. Your actual price may be adjusted based on the actual measurements and configuration of your model. Other
options
are available — this is just a Quick Estimate!
What People Are Saying
"
Got the studio slips covers today and they fit perfectly - thanks so much for taking the time and hopefully you now have some accurate measurements for the cabinets! They feel very strong, durable and well made.
"
"
The cover arrived yesterday and it fits nicely and perfectly. I am very pleased. Thanks a lot. Greetings from sunny Bonn, Germany.
"
"
"Regardless of the gender of my amps, they ALL wear Studio Slips"....:)
"
"
I just received the cases for my Traynor TVM50 and MaxiMouse amps today. They all fit perfectly! I really appreciate the time and expertise put into double checking the design to ensure a perfect fit. You can now add these amps to the list of covers that you have made.
"
"
Hi I just received my order from you. The covers are perfect, and I couldn't be happier with them. Thanks much for your fine work!
"