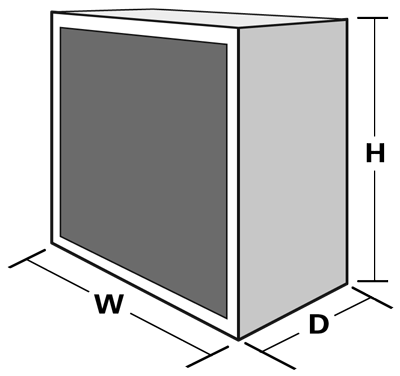 If you just want to get a quick estimate, enter the
highest
Height, the
widest
Width, and the
deepest
Depth of your gear to get an Instant Estimate. If you decide to order, you will need to fill out a
Measurement Chart
. Your actual price may be adjusted based on the actual measurements and configuration of your model. Other
options
are available — this is just a Quick Estimate!
What People Are Saying
"
I received the covers today for my '64 Ampeg and '08 Rivera guitar amps. They fit perfectly and the workmanship is excellent! I have one more amp that is in need of a cover and I'll be ordering it soon. Thank you again for your excellent service.
"
"
Package received and it fits perfectly ! Thank you so much for your great product and fast service .
"
"
The Gig Bag for my Lap Steel arrived yesterday. The guitar fits perfectly and the bag is beautiful!! If I know of someone in need of a bag or cover I will surely send them your way. Thank you so much..................
"
"
wouldn't you know I walked out to garage last night and it was there...fits great, looks great...now I can afford to haul the amp out with me!...
"
"
The clamshell fits like a glove !! Thanks so much for the fast service. My Dr Z is now ready for the Canadian winter !!
"