The Original Studio Slip
Made with  tough Water Resistant 1000 Denier Nylon Canvas on the outside and thick quilted padding on the inside to cushion and protect your gear. The Padded Slip Cover fits like a glove, with reinforced handle openings. These openings will never fray or come apart like the more commonly bound openings. The bottom is open and the cover slips over the top of your gear. You can add a bottom strap, and of course, you can add an external pocket to carry a footswitch, extra cords, or a clean tee shirt. For full 360° protection; see our Clamshell Gig Bag™ .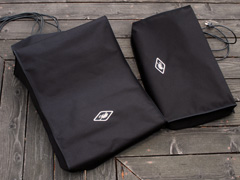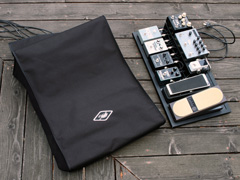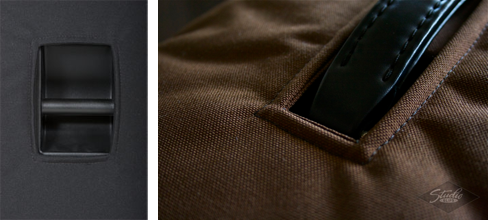 Custom made in the USA.
* Please note: We will send dimensions to you when we receive your order so you can double check that the correct model was ordered and that the dimensions we have match your model.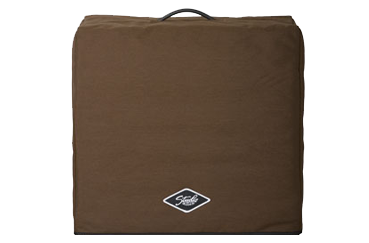 Optional Extras Available
What People Are Saying
"
I LOVE the cover for my Top Hat club deluxe. It fits PERFECTLY! Thanks again, and I'll be ordering from you again in the future.
"
"
Thanks for the great customer support. One of the reasons I keep coming back!!
"
"
I thought it would amuse you that my Studioslips covers have already paid for themselves. My jazz band was playing on an open air roof deck last night and part way through the heavens opened. Luckily I was able to quickly haul the covers over my equipment and it saved $6000 of organ equipment from getting drenched and possibly ruined.
"
"
Your padded covers arrived today and they fit **PERFECT** (Super Champ & Vox AC-15CC)!!! Thanks for being so patient with the mathematically challenged (in other words, a guy who can't measure his own amp) guitar player that I am. I'll be sure to let everyone I know about Studio Slips on all the guitar related message boards. Thanks for your patience, great service, and amp covers that are so good they should be illegal. Arigatou gozaimasu.
"
"
Susan, you nailed it. Cover is perfect and beautiful.
"