Product Features
Thanks for checking out Studio Slips, where every quality cover and gig bag is custom made to order in the USA. Since 1992, our focus and expertise has been excellent customer service, the highest quality materials and the perfect fitting bag or cover.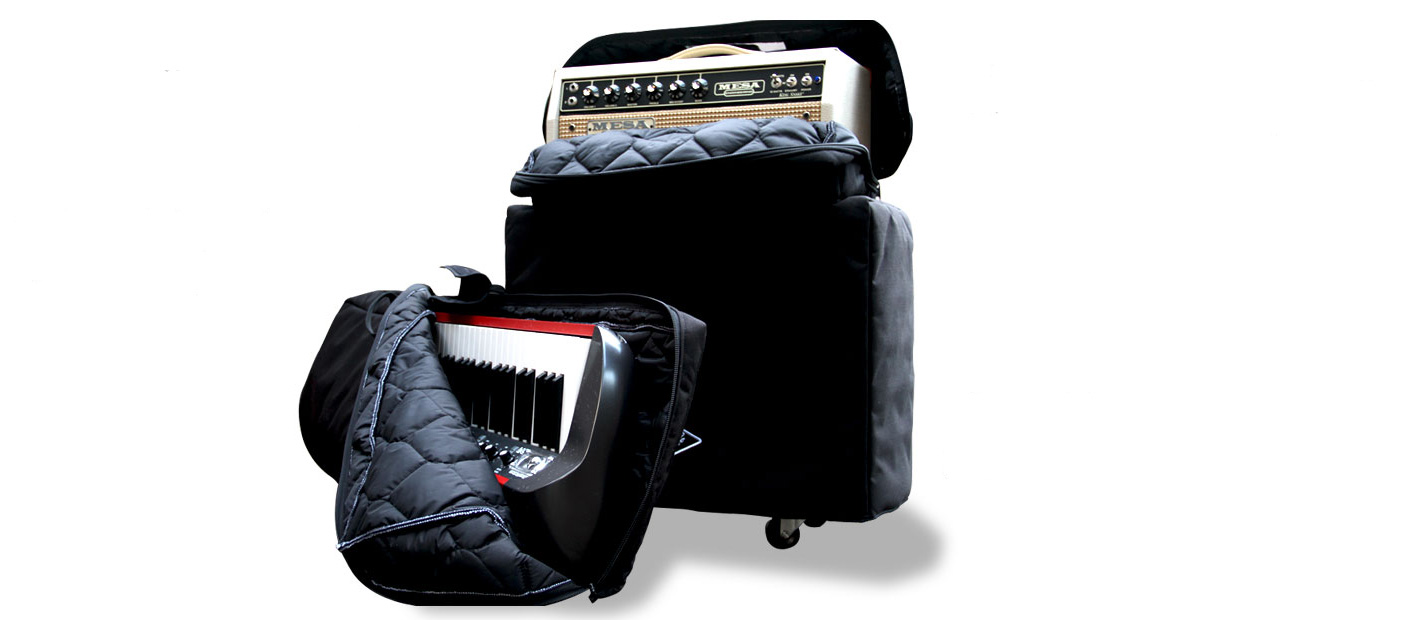 We've made Covers and Gig Bags for:
Amplifiers, Speakers, Monitor, All types of boards – keyboards, mixers, consoles, pedalboards, Photobooth, TV Monitor, Event props, Portable scoreboard, Theatrical props, Outdoor and industrial furniture, Medical Equipment, Protective covers for ATA cases, DJ Façade, Camera Equipment, Telescopes, Podium, Lighting Equipment, And on and on and on….
*Please note: We will send dimensions to you when we receive your order so you can double check that the correct model was ordered and that the dimensions we have match your model.
Studio Slips Slip Cover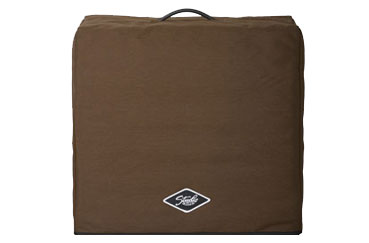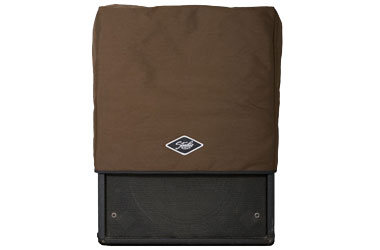 The Studio Slips Slip Cover fits like a glove (based on your confirmed dimensions), with our super reinforced handle opening(s). Our openings will never fray or come apart like the more commonly bound openings.  The bottom is open and the cover slips over the top of your gear.   We can make a slip cover just about any shape.
*Please note: We will send dimensions to you when we receive your order so you can double check that the correct model was ordered and that the dimensions we have match your model.
Clamshell Gig Bag made with handle opening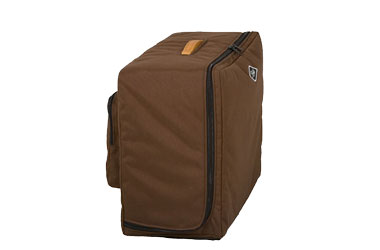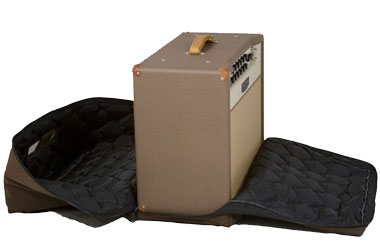 The Ultimate Protection Without a road case
Let's face it; unless you've got a roadie, your gear weighs enough without the ATA case.
Since it's a bag, and not just a slipcover, the Clamshell Gig Bag protects your gear completely: top, sides and bottom with a super reinforced opening for the handle(s), or wrap-around webbing strap handles with a grip, or, for lighter models,  a sewn-on webbing handle with a molded plastic grip.
Testimonials
What People Are Saying
"
Wow ! My Clamshell arrived today, and I'm delighted with it !! Unfortunately, it arrives before my amp has (!), but i'm sure it will all be fine. I'll be singing your praises on TGP... Many thanks for all you have done, Every blessing from me and England !
"
"
Just a short (and somewhat belated) note to say how VERY pleased I am with the gig bag you made for my GK ML250 amp! Your personal service, so rare these days, and the overall quality of the workmanship have confirmed my decision to have you make further cases for two vintage Gibson amps I just acquired. I make my living as a quality management system auditor and consultant, and it is always a pleasure to encounter another company that is paying attention to the details that ensure high quality of product and consistent customer satisfaction. Thanks again for an excellent product. I will be contacting you soon to discuss details of my next order! Please feel free to use my endorsement in any way that may serve you. I will happily recommend your products to anyone wishing a superior quality case or gig bag.
"
"
Good morning; I received the cover. It's perfect . Thanks a lot .
"
"
I just wanted to take a moment to let you know I received my padded cover order from you. The amp cover is indeed well made, and I actually prefer it to the Tuki padded covers I have on a couple of other amps. I will be happy to refer you to other musicians who are looking to protect their amps. My amp is expected within the next couple of weeks. Hopefully, it will be a perfect fit.
"
"
Thank you all so much for walking me through the order process. It was a pleasure working with you. I received the slip cover for my 3rd Power Dream Solo 4 combo amp, today. It far exceeds my expectations! The pocket on the back is huge, the double zipper is a nice surprise. I will use y'all again, should the need for a cover arise.
"