Instant Estimate
If you just want to get a quick estimate, enter the
highest
Height, the
widest
Width, and the
deepest
Depth of your gear to get an Instant Estimate. If you decide to order, you will need to fill out a
Measurement Chart
. Your actual price may be adjusted based on the actual measurements and configuration of your model. Other
options
are available – this is just a Quick Estimate!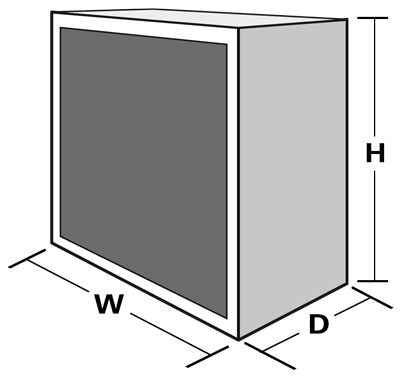 For additional storage space, we can add an external zippered pocket to your cover.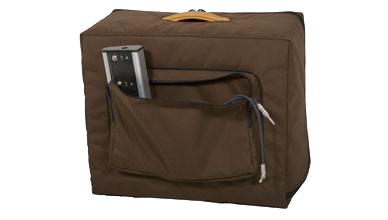 Leather Strips on Bottom of Bag
For extra protection, we can reinforce the bottom of your bag with heavy duty leather. The strips are 1/8" thick, 5" wide, and run from front to back on both sides.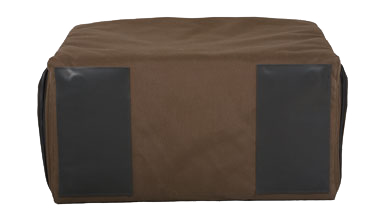 We can add a webbed strap to the bottom of your cover to keep it snugly in place.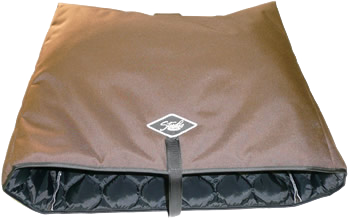 Double padding is recommended when the protection of knobs and sliders is of concern. Our padding is a polyester fiber fill which is quilted to a soft, nylon lining. Our lining is guaranteed not to bleed color on your cabinet.
Single pad is approximately 3/8" (.95 cm) and double pad is approximately 3/4" (1.9 cm).