Non-Padded Dust Cover
Made with the same
tough Water Resistant 1000 Denier Nylon Canvas as our padded cover but without the padding.
The dust cover
fits like a glove, with reinforced
handle openings
. These openings will never fray or come apart like the more commonly bound openings.
The bottom is open
and the cover slips over the top of your gear. You can add a bottom strap, and of course, you can add an external
pocket
to carry a footswitch, extra cords, or a clean tee shirt.
For consoles,
keyboards and mixing boards, we can make the back of the cover open with a dust flap to allow you to stay plugged in.
For full 360°
protection; see our
Clamshell Gig Bag™
or
Briefcase Gig Bag
.
Custom made in the USA.
*Please note: We will send dimensions to you when we receive your order so you can double check that the correct model was ordered and that the dimensions we have match your model.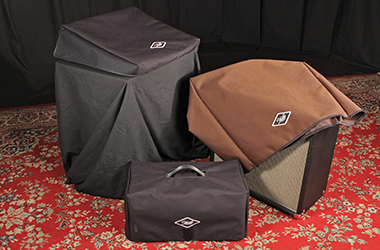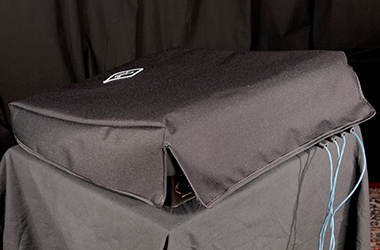 Optional Extras Available